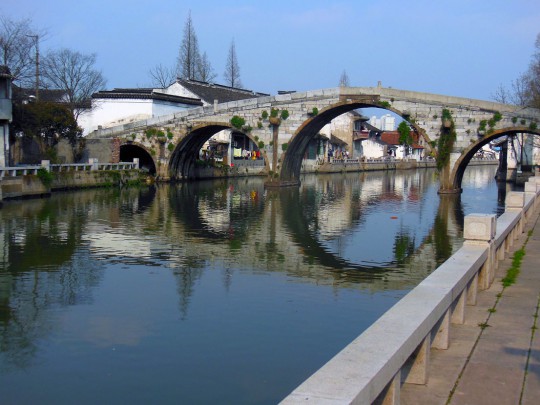 Wrote a post the other day about a walk around SongJiang (松江) in China and I thought why not publish another as I believe I took some reasonably good photographs on another walk and they deserved airing. Some have already been posted to Facebook.
On this occasion I crossed a number of the canals that criss cross the town and managed to capture a few photographs of a rather elegant arch bridge as well as a nice mural on the side of a building adjacent to the water.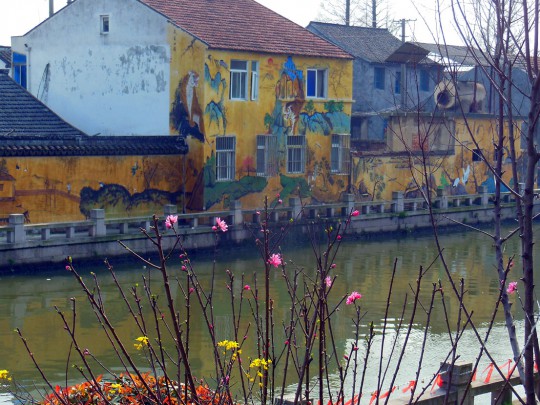 People live right by the river. I needed to dodge washing, people washing their clothes, fishermen, smokers and others as I negotiated the riverbank walk. I had a faltering chat with another photographer who features in one of the photographs.
I had to take a number 5 bus from where I was staying to get to area shown in the photographs. I am too lazy to find it on a map. The best buses where I was staying: #3, #5 and #12. Plus the SongJiang Xincheng (松江新城站) and SongJiang University Town (松江大学城站) Metro Stations on Line 9.