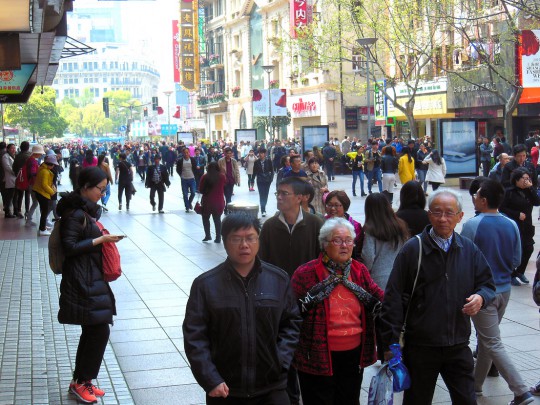 Nanjing Road is one of the key destinations for tourists in Shanghai 上海市. It is a shopping strip with most of the world's famous brands represented. I think the best aspect of Nanjing Road is the people that flock to the precinct to shop, take photographs and people watch.
One thing surprised me during this visit: there were not that many selfie-sticks to be seen. They are all the rage in Taiwan at the moment. There were, however, hawkers selling them.
I was approached by touts, both male and female, as I walked through the pedestrian mall of Nanjing Road. The touts wanted to take me shopping, sightseeing and even to participate in libidinous activities of a horizontal nature. I am glad I can retort quickly with "Wo bu yao." which means "I do not want.". I usually smile or grin depending on the type of offer and they realise I have learnt of the scam and ease off.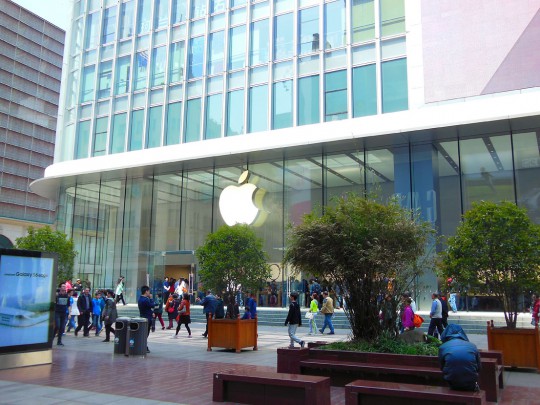 During my previous trip the Apple Store was not present and the building that features the washing hanging out the windows has been renovated since I last took an almost identical set of photographs. I unfortunately do not have them with me here in China. This building is almost on the Bund itself. Amazing piece of real estate.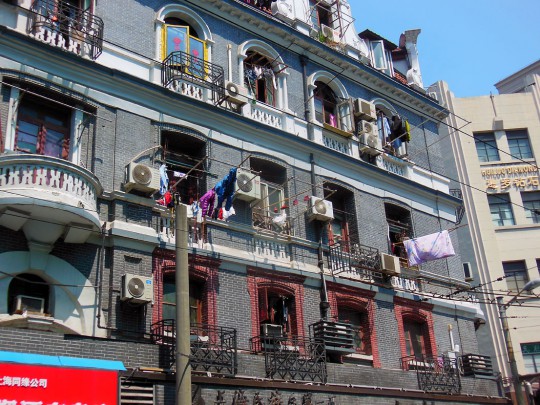 The weather was excellent this day and I found I was quite sunburnt by the late afternoon. I shall allow the photographs to speak for themselves.