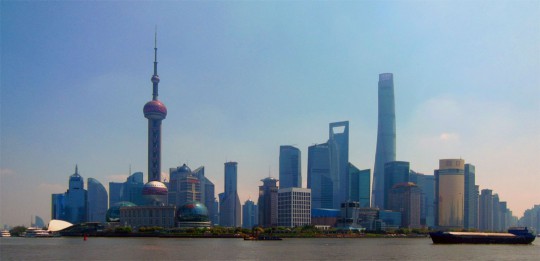 The promenade adjacent to The Bund 外滩 provides a great place from which to photograph the impressive skyline of the Pudong district of Shanghai. Traditionally the "Bund" is a reference to the buildings and wharves located on the waterfront on this part of the HuangPu River. I tend to the think of commerce, trade and banking when I hear references to the Bund. I walked down Nanjing Road to reach The Bund.
It is also an interesting place from which to observe all the visitors that make their way there so as to take in the scenery. Last time I was here in 2010 the Bund was fenced off as the elevated promenade was either being built or repaired and the opportunity to take photographs was extremely limited.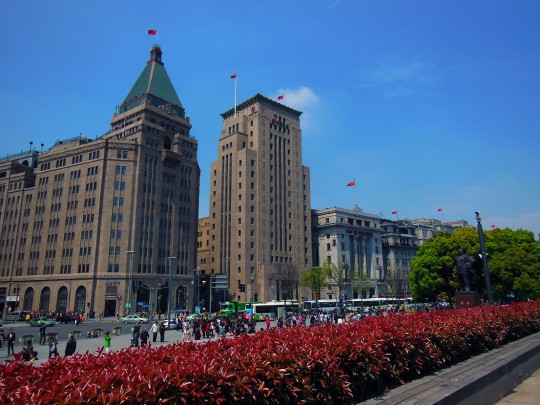 The weather was quite extraordinary the day these photographs were captured. Prior to this it had been cold and wet. Today the sun was out, the sky was reasonably clear and it was not that difficult to take photographs. I have, however, manipulated the levels or histogram of these images. I also adjusted the perspective in the panoramic shot. It was about midday when I took these photographs so the sun was in the worst possible position.
I have packed lightly on this trip (10kg check-in). I have simply been using a Nokia Coolpix S9200 (Identical to S9300 yet missing the GPS receiver). Compact yet extremely versatile. I like it. Fits in my pocket like a charm. I do not carry a phone when travelling. Have not used a phone in nearly 3 weeks now.
I was quite sunburnt by the time I had finished wandering around this day.