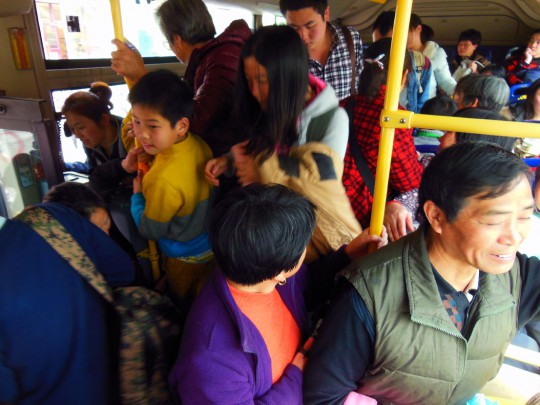 I took a Number 3 Bus from SongJiang University Town metro station to the area in which I was staying after a day spent in Shanghai. The bus stopped adjacent to a school and parents and children crowded on, and then crowded on some more, and then even more.
There were kids and their parents laughing and calling out as everyone kept squeezing on. I had been chatting in a rather broken Chinese with a man standing beside me and we both smiled as the bus became increasingly packed. There was nothing we could do except be willing travellers along for the ride.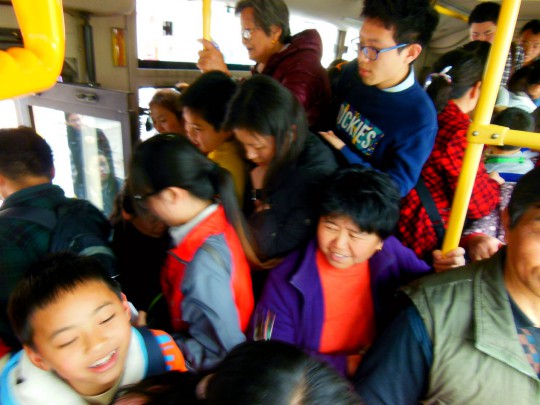 The bus attendant by the central doors was pleading with people to wait for the next bus to arrive however the parents and children kept making their way up the stairs. It was a great ride as the bus lurched along from one stop to the next, dodging cyclists, cars and stray human beings.
There were calls and cries when people needed to alight, weaving their way through that congested congee of contented commuters. They were happy and chatting. That was the best thing about the bus trip. People were happy and they spoke to one another, a lot. People smiled at me and I thought that was very nice. Most uplifting. I felt happy and I felt at one with the moment. A rare experience for me.