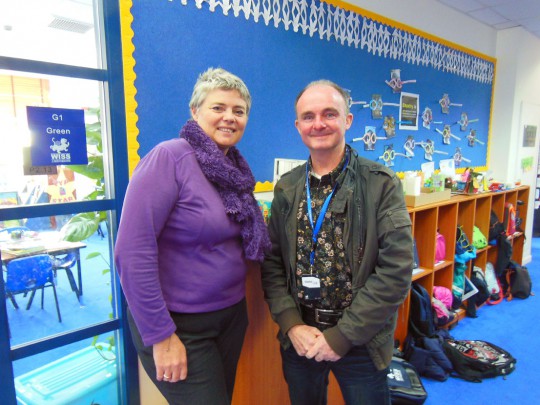 I had the good fortune to visit the Western International School of Shanghai the other day, during my stay in Songjiang, China. Tania Mansfield, PYP Coordinator and Deputy Principal of the Primary School saw that I was in town following tweet communications with Brian Lockwood of Nanjing International School.
I took the Shanghai Metro across the entire district to East Xujing Station (徐泾东站) and then took a taxi from there. I arrived at the school and Tania greeted me and took me on a tour of the school. As the school's website indicates it the school has been educating students from around the world in a caring and inspirational environment since 2006. It certainly is an inspirational environment.
The classrooms, hallways and learning spaces were rich with the work of students and alive with positive and productive students from one space to the next. The classrooms were richly decorated and the Principal of the Primary School had adopted a very much hands-on approach to creating historical and ecologically based learning spaces. See the photographs below.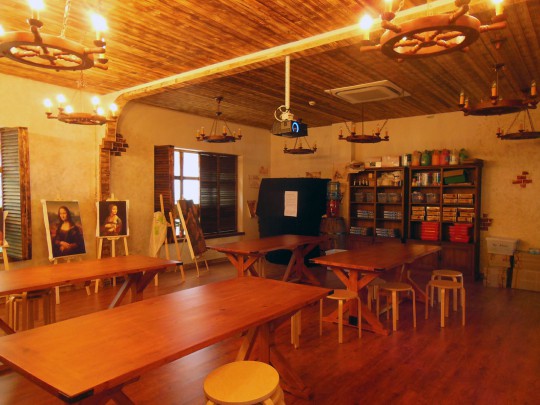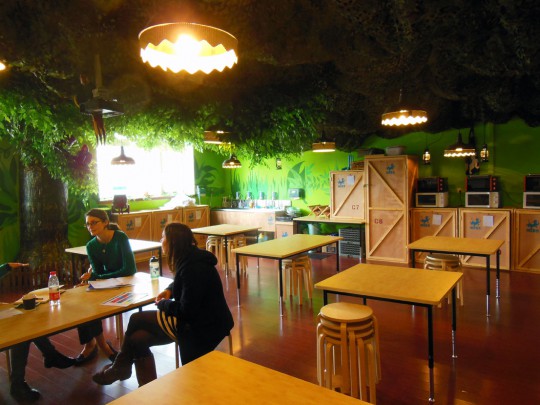 Tania was very generous with here time and gave me a thorough briefing on the school and a great tour of the surrounds. I met a number of the staff and visited a wide variety of classrooms. The school is a wonder to behold and if only the Australian government could see to it that the students of Australia received an education such as the students at WISS.
We ate a great lunch in the school canteen and talked about our respective future directions. I sincerely appreciated the opportunity that Amanda provided for me and I hope that our paths cross once again in our travels.