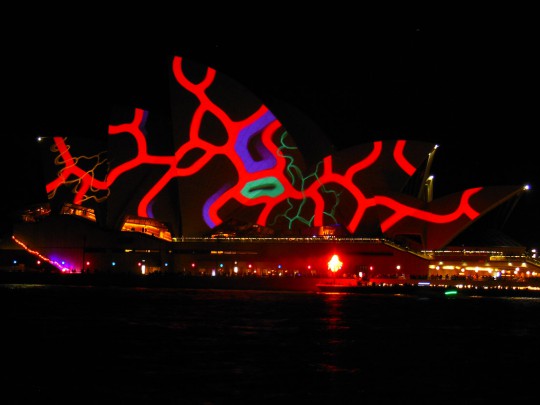 Shao Ping and I visited the Sydney Vivid Festival last night. Before that, though, we attended a Guzheng music lesson in Hurstville. took the train into the city, had lunch at The Eight Yum Cha restaurant in Market City, Chinatown and saw the film Tomorrowland.  The weather was kind and we had a good day.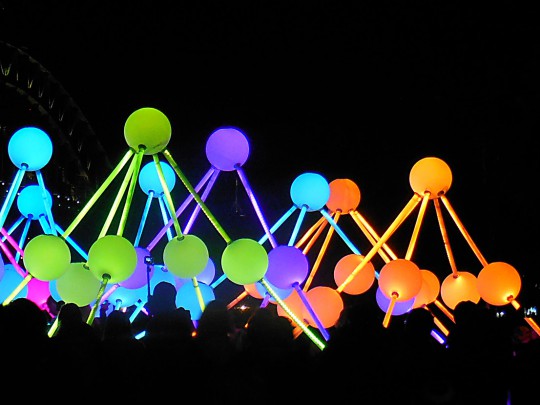 We have been to the Sydney Vivid Festival twice before and this year we felt the light show on the sails of the Sydney Opera House was a little dull. The sails were frequently blank and the light show itself lacked intensity and colour saturation. The colour and contrast were not as outstanding as in previous years. I feel that there was increased ambient light on the sails as well. I blame the Overseas Passenger Terminal for that. It was lit up and was casting too much light on the water and Opera House itself. It was not too bad yet the light show did not captivate as much as in previous outings.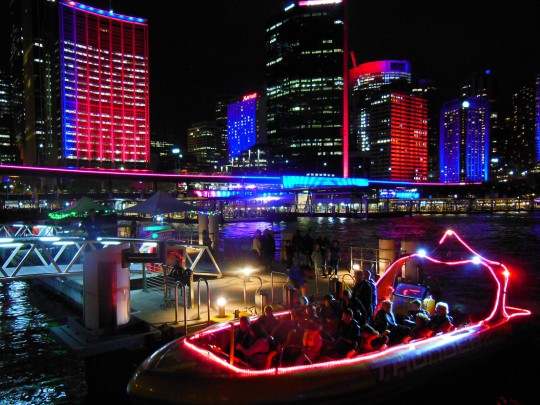 The crowds were great and well behaved. It is always a great night for people watchers. We wandered around to check out the various exhibits and grabbed a snack or two. I shall let the photographs below tell the story.
By the way, I took all of the photographs with my pocket sized Nikon Coolpix S9200 camera. It has 20 optical zoom and imaging up to 16 megapixels. I did not use a tripod but took advantage of any flat surface I could find (for all but three of the photographs below) and the occasional coin placed beneath the front of the camera to effect a better angle.