The team at Knowledge Village have a new office. It is located on South Bridge Road and is adjacent to the famous Sri Mariamman Temple.
The adajcent road is Pagoda Street in Chinatown. There is not too much to this story except the fact that the office is located in a very interesting part of town.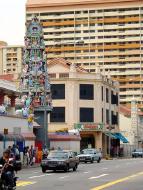 The office is located on the top floor above Shakey's Pizza.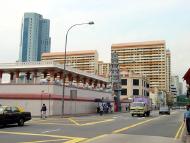 The office is located between a Hindu and Muslim temple. HDB flats and office blocks loom in the background.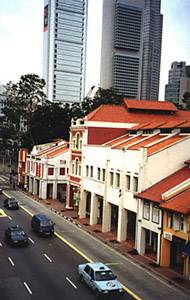 Shop houses, CBD and the ubiquitous taxi.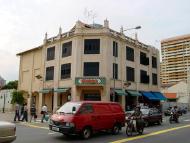 Here it is... on the corner of South Bridge Road and Pagoda Street.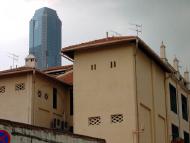 Rear view of the office.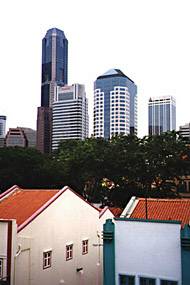 CBD in the background.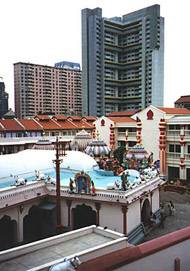 Another view from the back of the office.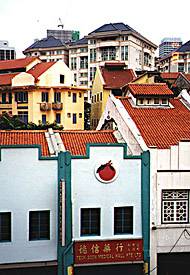 Opposite the office...shop houses and private residences.
More shop houses and HDB flats.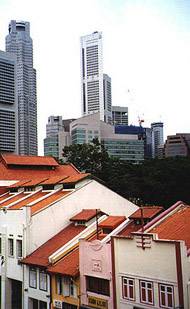 Another angle on the CBD.