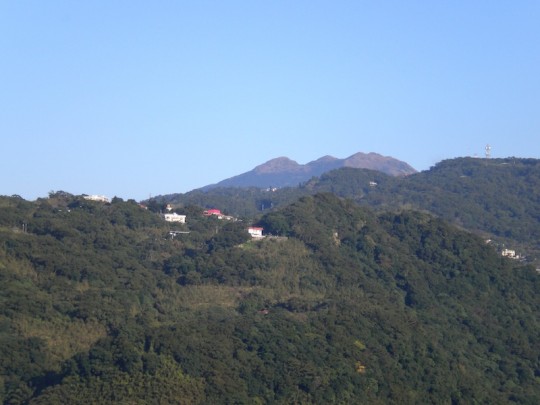 Have been to Shih-Lin to visit Shao Ping's family. The view from their apartment is amazing. The mountains that surround Taipei are much more impressive than the rather undulating escarpment that borders the Illawarra. In fact Taipei and Taiwan are characterised by rugged peaks.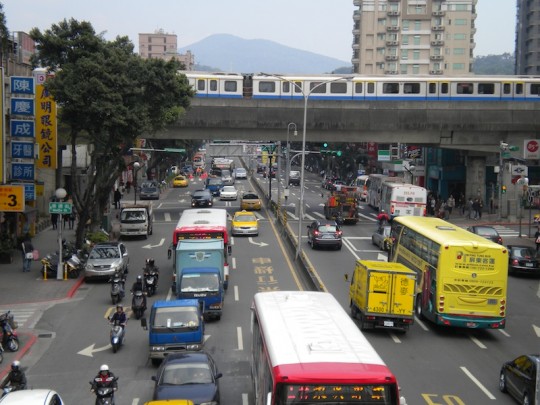 I know the town well and getting around is a breeze with the excellent MRT and public bus system. The town is always busy. It is a mix of the old and the new. Like many cities across the world there are always idiosyncrasies that fascinate the visitor.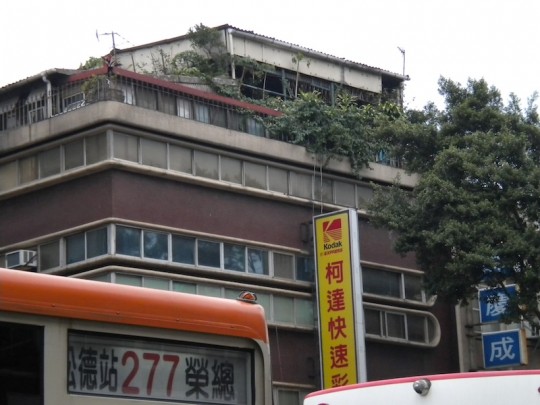 I am always intrigued by the ad-hoc addition of apartments on the top floors of existing buildings as well as other seemingly chaotic architectural modifications. More images below.