The Australian Broadcasting Corporation has recently launched a site rich with media archives that are simply ideal for the teaching of Australian history. It is entitled "80 Days That Changed Our Lives". Visitors to the site are able to explore the featured archives via a theme or timeline based navigation. It is very well designed and an elegant colour palette has been applied.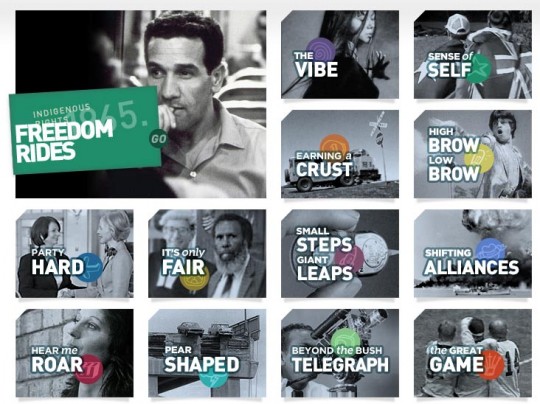 As you can see the themes cover issues such as politics, feminism, the arts, social change, indigenous changing rights and freedoms, technology, international politics, sports and events such as the Granville Rail Disaster. Specific events are often present in more than one theme which allows students the opportunity to consider how events in history touched the lives of many across differing sectors within society. The media files are presented in brief bite sized chunks that are ideal for exploring during lessons as stimulus material. Short text based overviews are also easy to read and digest by the students.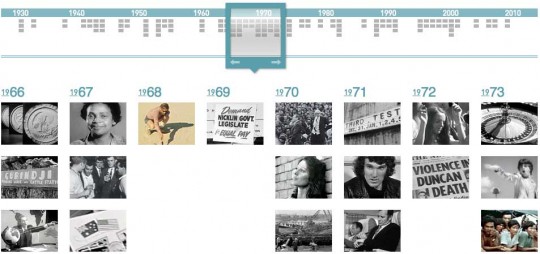 The timeline navigation is very useful for students of history as many of the the events that are studied during Years 9 and 10 history are given a visual context, allowing the students to draw relationships between events and movements. The timeline also allows students to gain a big picture of the era covered by the site.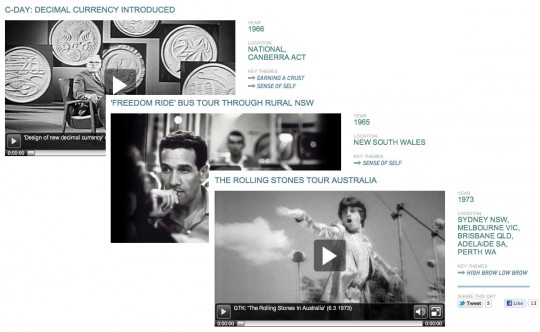 Readers are also able to vote for particular events, adding their location, age and gender to their input. There is also a page that allows readers to upload photographs taken at the events covered within the archive. As I composed this very post the first photograph was submitted to the archive by a reader.