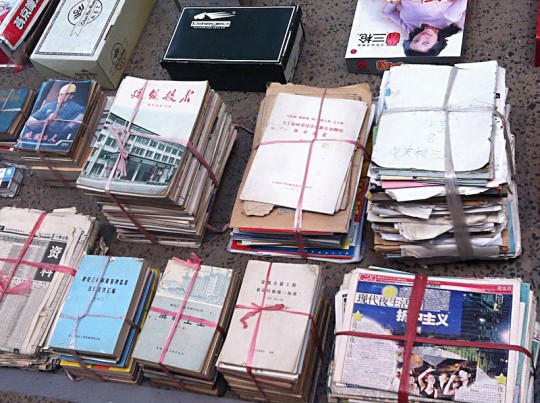 Shao-Ping, our university home-stay Ya Nan, and myself traveled up to Sydney to view the exhibition Waste Not by Chinese artist Song Dong, currently on display at Carriageworks in Eveligh. The exhibition was part of the Sydney Festival programme of events being held during the month of January. It was a good day to travel to Sydney as the weather was cool, in comparison the 30+C temperatures of previous days.
The introduction to the exhibition on the Carriageworks web site nicely describes the exhibition…
From his family home in Beijing, to the Museum of Modern Art in New York, Waste Not is a transformative installation by one of China's pre-eminent artists, Song Dong. Conceived by the artist following the death of his father, the work represents his mother's process of mourning and remembrance. Consisting of the entire contents of her house, Waste Not reflects a journey of hardship and grief, resulting in a display of personal resilience and ultimately a celebration of life.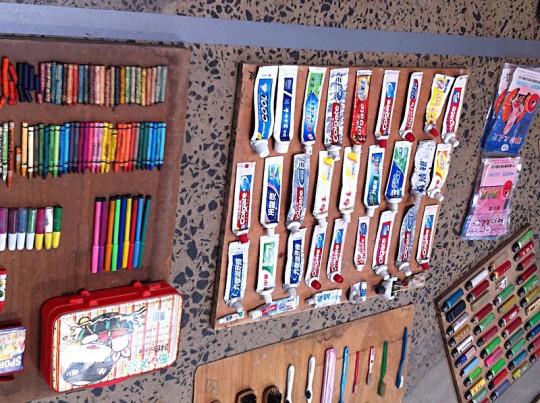 The exhibition features more than 10,000 household items kept by the artist's mother, some up to 50 years old now. She always felt that they would be useful and serve a purpose one day and that they were not to be wasted. When they formed the basis of Song Dong's exhibition she said to her son, in 2005, that indeed the objects had found a purpose. Exploring the Waste Not exhibition by artist Song Dong at Carriageworks provided an intimate and very real insight into the lives of the post war peoples of China
Elizabeth Fortescue interviewed Song Dong upon his arrival in Sydney recently and her words and the interview itself can express the insights and significance of the exhibition far better than I could. I suggest you read her blog post. Carriageworks posted a time-lapse video of the exhibit being set up. Andrew Taylor of the Sydney Morning Herald wrote a good article regarding the exhibit. The article also incorporates a gallery.
Following our exploration of the exhibition we all walked across to King Street, Newtown and we stopped by the Newtown Hotel and had a quick drink. This was Ya Nan's first visit to an Australian "pub" and we bought her a "lemon squash".