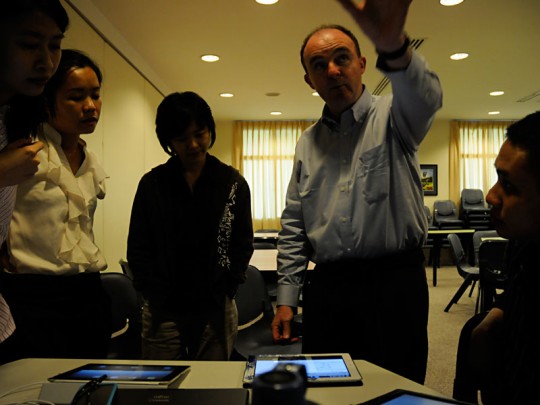 Nanyang Girls High School Singapore 2012
In tandem with Release The Geek I shall be conducting a series of three iPad workshops in Victoria this March. It will be a great chance for me to catch up with my counterparts in Melbourne and also Wodonga. I hope you can make it to one of the three workshops listed below.
The aim of each workshop is to demonstrate the practical application of the Apple iPad mobile device in an educational setting. An emphasis on hands-on activities and the sharing of relevant strategies will be the hallmarks of each workshop.
Many educators are of the mistaken belief that the iPad is a replacement for desktop or laptop based devices. This is not the case. The iPad fills a different niche within the teaching and learning environment and an appreciation of this knowledge will facilitate better iPad implementations.
Participants will be guided through the use of a range of applications considered essential for educators. Strategies that focus upon creativity, writing, image-processing, mind-mapping, virtual whiteboards, gaming, video processing, audio recording, online publishing, wireless networking and resource management will be explored by all present. Key topics and ideas presented during the workshop include:
Classroom implementation
The role of the iPad in the classroom
The right and wrong way to implement iPads within schools
Curriculum mapping and lesson preparation
Practical app selection and management
Wireless presentation using AirPlay
The iPad in Education Workshop is coming to Victoria courtesy of Release The Geek. Workshops will be conducted at the following vebues and schools during the month of March. Session dates and registration details are as follows:
Monday 18th March 2013: National Leadership Centre for Catholic Education Victoria
Tuesday 19th March 2013: National Leadership Centre for Catholic Education Victoria
Wednesday 20th March 2013: Wodonga Primary School, Professsional Development Centre
Times for each workshop: 9:00AM to 4:00PM
Cost: $300-00 (excluding GST)
Register online at Release The Geek: http://www.releasethegeek.com.au/exploring-the-ipad-in-teaching-and-learning
Each workshop is limited to 25 teachers and they are filling quickly so register fast! Download the flyer!

At the end of the course, participants will be able to develop the skills and techniques required to:
Identify and review practical iPad applications for educators
Create and compose text documents
Create and write presentations
Create and write spreadsheets
Create and publish artwork
Work with handwriting recognistion software
Create, process and publish audio and video files
Process images and photographs
Work with pdf documents
Create, edit, share and publish mind-maps
Connect with other educators via social media
Manage and sync files using iTunes
Identify and review rich news and media applications useful for educators and their students
Identify and review dedicated educational applications
Plan, create and map a curriculum specific lesson plan or unit of work incorporating one or more iPad applications
Integrate strategies and iPad technologies effectively into a curriculum
I have evolved this workshop continuously since I first delivered it to a group of Singaporean educators in July 2010. Experience with implementations in both Singapore and Australia in that time have provided myself and this workshop with a rich bounty of information that should benefit all participants. Hope you can make it to one of the workshops! See you there. ^_^ [Do not forget I shall also be running a series of workshops at the National University of Singapore, Nanyang Technological University and the Institute of Adult Learning in Singapore this April!]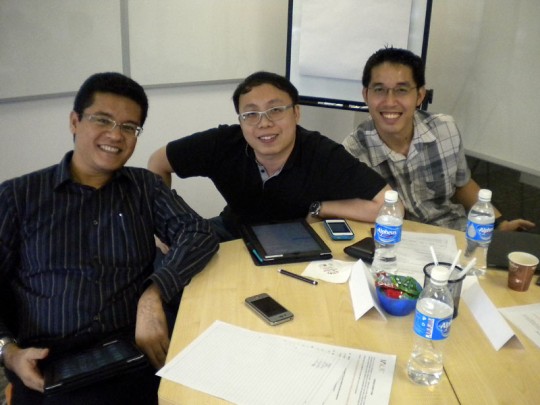 Institute of Adult Learning Singapore 2012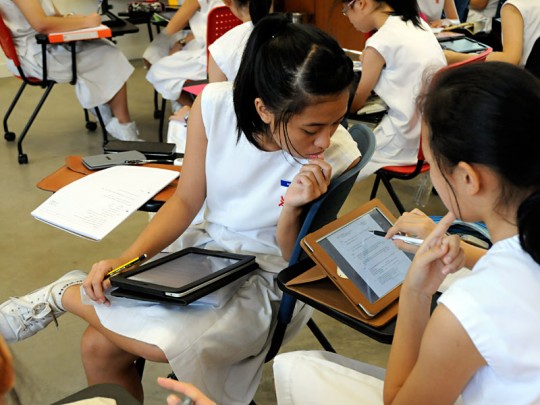 Nanyang Girls High School Singapore 2012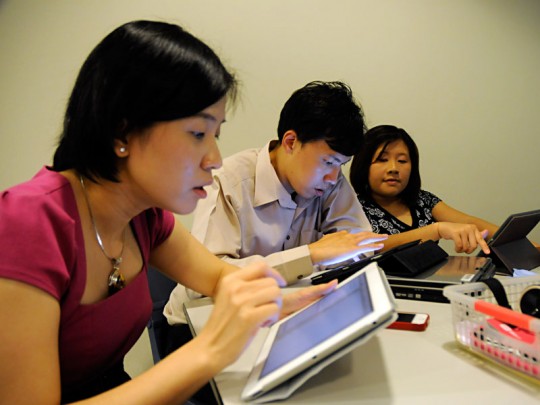 Nanyang Girls High School Singapore 2012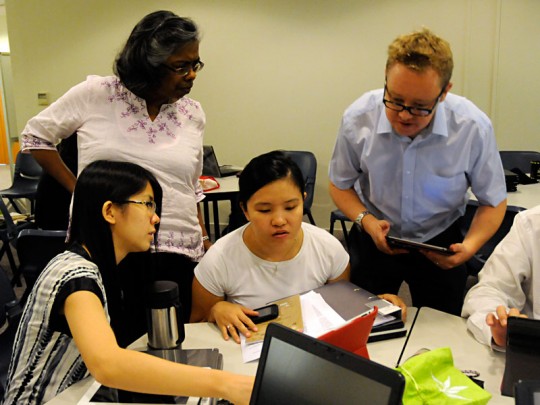 Nanyang Girls High School Singapore 2012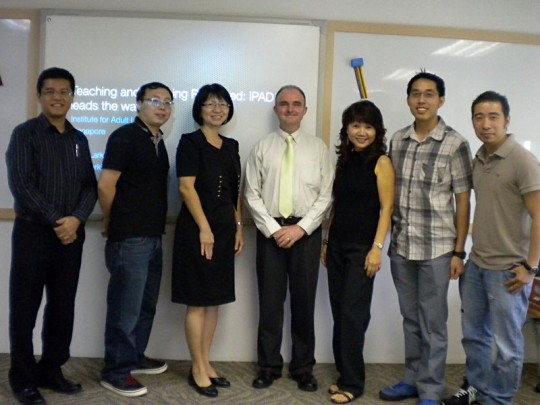 Institute of Adult Learning Singapore 2012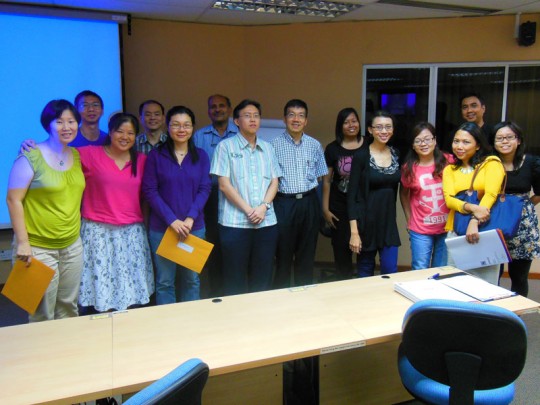 Nanyang Technological University Singapore 2012