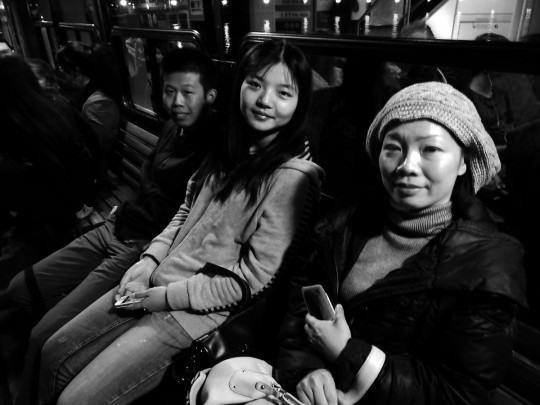 Last night Shao Ping, myself and our two home-stay students, Ryan and Lin, traveled up to Sydney for this year's Vivid Festival. We drove to Sutherland on Sydney's southern outskirts and took a train to Sydney. Lin, from China, could not believe the how slow in fact was the train journey. I agreed. Trains in Australia are slow, very slow. Like a historical theme ride based on the world of yesteryear. It is not a rail network. It is a snail network.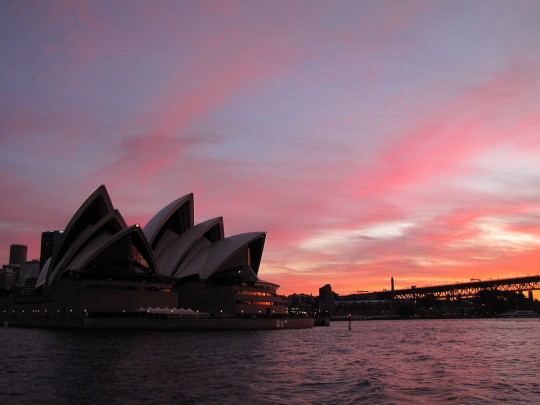 We alighted at Circular Quay in the city and caught a ferry to Manly. It was dusk and we planned to walk around Manly, have dinner, grab an ice-cream and take the Manly Ferry back to the city to catch the illuminated buildings of the city from the harbour.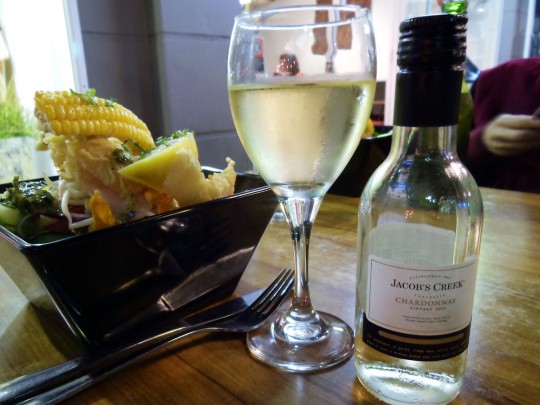 We ate at Mongers in Manly and the meal was excellent. Excellent service by our waiter James. Very friendly chap. Highly recommended. We bought an ice-cream each at Copenhagen's and then back to the Manly pier to catch the ferry.
The crowds that greeted us at Circular Quay were extraordinary. I could not help but think that the organisers of the Sydney Vivid Festival were probably not expecting such impressive numbers. It was similar to the throng that crowd around the Opera House, Circular Quay and Dawes Point for the New Year's Eve fireworks.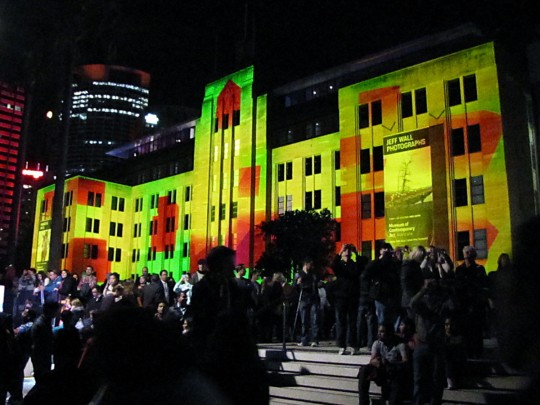 We made our way to the Museum of Contemporary Art like sheep being shepherded in a tiny paddock. I took photographs of the Sydney Opera House and the MCA and we walked down towards the harbour. Took more photographs of the illuminations, light shows, installations and the people.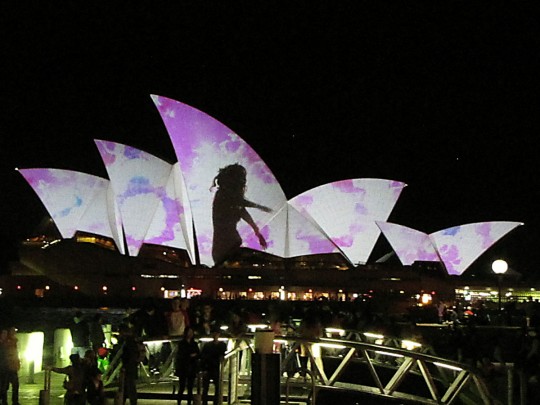 I will not prattle on any longer. Let the photographs below tell the story.