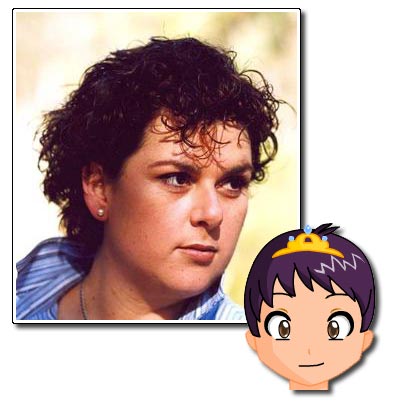 What a wonderful week it has been and thank goodness Friday is upon us. There is a beer waiting patiently for me in the fridge. Before the beer, it is of course time for our Friday Follow Twitter Interview. This week it is the wonderful Phillippa Cleaves, an inspiring educator with a prolific and informative presence on Twitter. Phillippa is always keen to respond, share and participate. If you do not yet follow Phillippa then I insist that you should bounce across to Phillippa's Twitter page and hit that follow button now. Let's hear from Phillippa…

1. Please share a little about yourself with the readers.
My world is all about connecting people to the opportunities that 21st Century Learning brings to students, schools and communities. I love that we are currently working in the middle of a period of flux, making it up as we go, and yet effecting change across the world, mostly with our weapons of choice as laptops and mobile devices. I currently work in the Digital Education Revolution NSW 1:1 Laptop Program. I work in this amazing team of amazing disruptive change agents and change leaders to support teachers, students and school leaders to integrate 1:1 Laptop learning into their teaching and learning spaces.
2. Describe the role played by social media in education.
Social Media is how education breathes. It allows for the flow of resources, the connection of powerful minds, and the development of crucial and innovative reflections and ideas. It makes classroom walls turn into glass, and turn blackboards into places for relevant and a real learning opportunities. I honestly do not know how we could prepare our students for the future we foresee without using it to enhance our practise now.
3. Tell me about your relationship with social media. How do you feel about social media?
For me, social media is like the coolest staffroom I ever worked in. Through Twitter I keep up to date; thinking, reflecting, refining my practice and sharing my new journeys with the world. Not just the person in the desk next to me, but the whole of the world. such a great feeling to be.
4. What do you feel are you strengths?
I am not good at answering this question. I hear that I inspire and empower others. Not sure if this is true because from my point of view, I just ensure that those who are doing good things are showcased to other educators. I make sure that we use those with amazing skills and strategies to inform those who are looking. No hard task and always inspiring. Oh, I am pretty good at Japanese….I lived in Japan for 8 years and have studied this beautiful and addictive land since I was 13.
5. What advice do you like to share with people?
Digital Synergy – one of my favourite concepts. If we take from the internet all the time, there will never be anything new on there to look for. Share your work, share your thoughts and share your dreams with others, perpetuate the information society we live in by believing in Digital Synergy. Take. Share. Make. Share
6. Are there any questions you would like to ask?
I would like to ask everyone: Digital Synergy – How do you perpetuate the information world we live in?
---
Thank you Phillippa and it is certainly true that you inspire and empower others. You certainly inspire all your followers on Twitter! I am entranced by your insightful account that social media allows education to breathe and also provides you with cooless staffroom in the world. I love your analogies. Inspiring. Thank you for your rich responses Phillippa, especially at such short notice. Cheers!
Please explore Phillippa's other sites on the Internet, including…
@pipcleaves on Twitter
Live, learn, love
Brekkie with a tekkie
Web 2 meets QT
Thinking Web 2