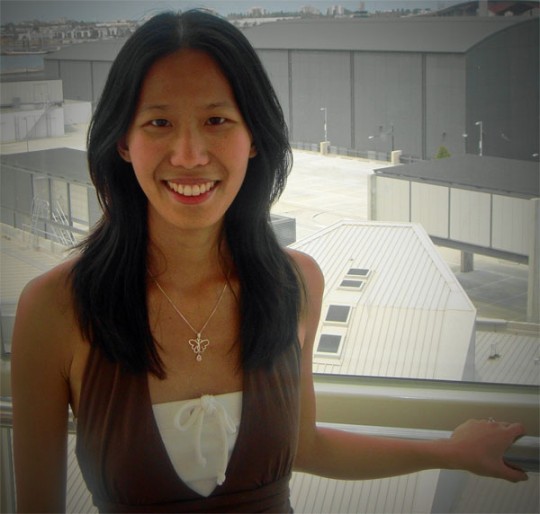 This is the first Friday of the summer school vacation here in New South Wales, Australia. The new school year does not recommence until the end of January. I am still unwinding after the just completed school year. I am still awakening early each day. Yet, slowly but surely I am switching off and looking forward to our travels in the New Year.
This week's very special guest on the Friday Follow Twitter Interview is Alice Leung. I have observed Alice make rich and valuable contributions to the Twitter streams of countless educators around the globe and her incredible blog is a must read for any teacher, in particular teachers of science. I am fascinated with Alice's application of QR codes and games based learning within her teaching and learning practice. I also greatly admire the fact that she has taken on the role of Head Teacher Science quite early in her career. Alice reflects on her decision in one of her recent blog posts and I consider her thoughts worthy, if not mandatory, reading for all teachers. Alice is an exemplary educator and she has been rewarded for her excellence in teaching with both a NSW DEC early career teaching award and a 2011 Microsoft Innovative Teachers Award. Congratulations Alice! Well, let's begin and take in Alice's thoughts…
1. Please share a little about yourself with the readers.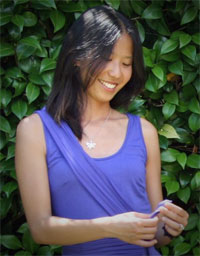 I'm Head Teacher Science at Merrylands High School in Sydney, Australia. I've been a teacher for 5 years now and I absolutely love it. I'm really passionate about science and believe that a thorough understanding of science especially the scientific process is vital for the challenges we face in the 21st century. I'm also really passionate about learning. I'm always exploring different ways to extend my students and to engage them. I have a great interest in using technology especially games based learning.
I grew up in Hong Kong and Sydney. I had fantastic teachers when I was at school and one of them in particular inspired me to become a science teacher. I had this same teacher from year 8 to year 12. She had so much passion for science and always made learning really fun. She later became my supervising teacher when I did prac teaching and was my head teacher for a few weeks in my first block of teaching. She has been an inspiration and still is a mentor. I also like cats.
2. Describe the role played by social media in education.
Social media allows teachers and students to collaborate amongst each other and with each other. Whether it is Facebook, Twitter, Tumblr or another platform, it has allowed teachers and students to connect with a global network. As a teacher you are no longer confined to a network of your own school or the teachers you have physically encountered. This opens up a lot of opportunities to collaborate and share ideas and resources. The same applies to students. Social media is enhancing and transforming educational communities, particularly now that social media is a lot more accessible to students via mobile devices.
I've started using Edmodo this year and it has been amazing to watch how students collaborate online. I often see students talking about what they've done at school, assignments and homework with each other and helping each other. I've also started an Edmodo group with year 6 students coming to our school next year and it's so good to see them talking about how excited they are to come to high school.
Speaking to students, a lot of them use Tumblr to blog about school and growing up. They say social media is like a community to them because it lets them help each other easily.
3. Tell me about your relationship with social media. How do you feel about social media?
My relationship with social media has changed as I have grown as a person. My first social media platform was Facebook when my sister had it at uni and I used to call it "Spacebook" and wondered why she would always upload photos and statuses. Back then I didn't see the point of it. But when I graduated from uni, some of my uni friends told me I had to get it to stay in touch. Back then it was mostly about re-connecting with high school friends you've lost touch with and staying connected with your fellow university students. During this time my Facebook circles were mainly concerned about updating statuses and uploading party photos. Facebook started as a way to express your identity in an online community. I still use social media to stay connected with people, but I use social media more to collaborate. I still use Facebook for personal connections but Twitter and Google+ for more professional collaboration. For me social media, regardless of the platform, is about expressing one's identity and be able to connect with a global network with people.
This year I started blogging (missaliceleung.wordpress.com) and it's one of the best things I could've done to develop myself professionally. Being able to articulate what you do in the classroom and at school, and your ideas, and have other teachers (from around the world) giving you feedback and encouragement has improved my teaching and improved my students' learning.
4. What do you feel are your strengths?
I think one of my main strengths is that I take risks, a lot of risks, in my teaching. If I have an idea and I know it will improve learning for my students, I will do it. A lot of teachers are hesitant with new ideas and they're concerned about how students will respond to it so they will end up falling back on how they've always taught. For me, I never do that. I'd implement my idea and a lot of times I go into the classroom thinking "This will turn out really good or really bad". Most of the time it turns out good, but I've had occasions when ideas have gone belly-up. In these times I look back at what was done, evaluate it, improve it and try again. So I think taking risks and being resilient are my main strengths.
5. What advice do you like to share with people?
I have two pieces of advice. (1) Don't be afraid to try new things. Just do it. Muck around with things yourself. (2) In the end it's about students learning. Everything you do as a teacher needs to be focused around making a positive impact for students.
6. Are there any questions you would like to ask?
How do you achieve a work-life balance? (I'm one of those people who don't know how to switch off)
How do we get other teachers to take risks in their teaching? How do we get teachers to "muck around" with new strategies and tools?
---
Thank you for your kind participation this week Alice. Achieving a work-life balance in the 21st century is a challenge for many. It is important to switch off. Personally, I was working 12 to 16 hour days in the education technology industry a decade past and believe me it is not worth it. Five days in Gleneagles Hospital, Singapore was the result as I ran my body and almost my mind into the ground. Just switch off. Believe me, the world, your Twitter feed, your PLN and everything else will be there when you return. One's health and wellbeing is paramount.
Re-learn boredom. It is good to allow yourself to get bored now and then. Watch Genevieve Bell speak about boredom at a recent TEDx in Sydney. What are or were your other passions Alice? Rediscover them. For me it is photography, vinyl records, kite flying and our cat, Sootie. I readily escape to those. It is easy. Everything else will simply be in pause mode. Nothing is lost. Letting go is important.
Recently Michele Martin has written what I consider to be a significant and highly relevant blog posts that applies to anyone passionate about their job: Is Your Passion for Your Work Killing Your Career? and From Hero to Host: Giving Up on Being "The Expert". Read them. Michele's words resonated with me and I believe that they would also resonate with many of the teachers that I interact with via my blog and Twitter. There is much food for thought in Michele's words. I have been reading her blog for years now.
How do we get teachers to "muck around" with new strategies and tools? Simply be yourself. Be an exemplar. Enjoy your work. I personally and professionally do not consider "mucking around with new strategies and tools" to be a risk. It is par for the course in teaching and in any career for that matter. Allow others to observe you. They will pick up things from you and from your students as well. It will happen. Remember to keep the company of positive individuals and be true to yourself.
Readers, please remember to add Alice @aliceleung to your Twitter feed and to subscribe to her informative blog.
Alice on Twitter: http://twitter.com/aliceleung
Alice's excellent blog:  Alice Leung ~ learning with technology