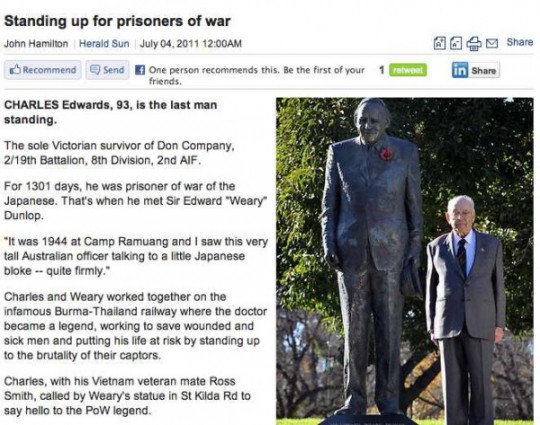 Charlie Edwards, a friend of my father during the Second World War and after, received a write-up in the Herald Sun today. The article focused upon Charlie's meeting with Sir Edward "Weary" Dunlop while he has a POW on the Thai-Burma Railway as well as the forthcoming launch of an appeal to raise $200,000-00 for medical research via the Sir Edward Dunlop Medical Research Foundation. You can read the full article over at the Herald Sun.
Hat tip to Adele Brice and Adam Brice for the pointer to the article. Thank you!
Note: This is a cross post from my Prisoner of War site regarding my father Frank Larkin.