Friday has come and gone it is actually Saturday morning here. Where is here? The Illawarra, NSW, Australia. Looks like a beautiful day ahead. I know it is still Friday in parts of Europe, Africa and the Americas. I have been unearthing old blog posts this week and began republishing them as part of an archive series of posts. I suggested the idea last week and readers responded in the affirmative. So I shall dig up one or two old posts each week or so.
Time for Friday Follow Twitter Interview and today's special guest is Kiki Rex, a pre-service teacher about to begin her teaching career. Kiki and I share a PLN and I was able to encourage Kiki to share her thoughts and experiences with you this weekend. So, let's relax, grab a brew and discover Kiki's thoughts regarding education, technology and social media…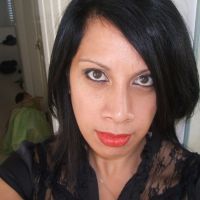 1. Please share a little about yourself with the readers.
Hi I'm Kiki and I'm a pre-service teacher in NSW. I study at UNE, Armidale via distance education as I'm also a Mommy. My areas of teaching are English, History and Business Studies. I completed my last prac two weeks ago and am brain dead as a result hahaha. My life is chockas as a single parent and I fit study between school drop off and pick up, children's activities and my sanity!
2. Describe the role played by social media in education.
Hmm, I had to think about this one…I personally think that social media in education fills a gap that is sorely needed. I became hooked on Facebook a few years ago, went a bit crazy and ended up with more friends than you could poke a stick at. I've now culled that list and it's at around 400. I'm rarely on Facebook any more other than to catch up with family. My new love is Twitter.
In terms of class room application, I do not think it is utilised as well as it can be. For instance, with the ongoing implementation of a national curriculum does that mean a class on one side of Australia will be able to study with another class on the other side (share resources, expand learning capacities and perspectives on the same topic etc)? I don't really know!
3. Tell me about your relationship with social media. How do you feel about social media?
I've made more connections with educators, received more help from Twitter acquaintances with study, miscellaneous travel plans, met ardent fellow footy fans all in the short year and half since discovering Twitter. Life has not been the same –and my assignments have certainly benefitted from these wonderful 'hook ups and discoveries.'
I check Twitter before I even look at my emails, such is my devotion.
4. What do you feel are your strengths?
From my own perspective my strengths are my energy, sense of humour, compassion and ability to remain calm in a crisis. The feed-back from my last prac lists innovation, reflective practice, perseverance and humour 'despite history not being my primary area'.
One of the things I enjoy about the idea of teaching is the creation of new lessons or unit of work, the ability to 're-create' a not so effective lesson and design meaningful experiences. Maybe I'm wearing my rose coloured glasses too often but my school experiences were really great and I was fortunate to have had committed, professional and caring teachers. I'd like to share some of what I had.
5. What advice do you like to share with people?
At the moment my children are experiencing 1-2-3 Magic which is a *cough* discipline strategy that is working extremely well. One thing they are learning is to do is think about their reactions and how they could have responded differently. I figure it's never too early to teach my little ones (I should probably add 'ambitious' to my strengths!).

One thing I try to encourage my darling children to think about is planning…they're only little but even so, you still need to think about what you want to make with Lego. To the big people in my life and the students I tutor, I'm known for saying 'Always have a Plan B.'
6. Are there any questions you would like to ask?
Has anyone found the successful formula for balancing life yet?

---
Thank you
Kiki
! I am intrigued to see how social media assisted you with your study as you undertake your pre-service teacher training. It is indeed useful to use social media in order to tap into the knowledge and experiences of others as one develops their own understandings. I may also try that 123-Magic method of discipline with one or two of my senior students in Year 11. They exhibit the behavioural patterns of a 10 year old within the body of a 16 year old.
Remember readers, to add Kiki to your Twitter PLN and let's all share Kiki's journey as she embarks on a career of teaching and caring for students keen to discover the new ideas and new ways of unlocking the world in Kiki's classroom.
Kiki on Twitter: @avatele