Bonjour! Je m'appelle Jean Larkin. Parlez vous Francais? Comment allez-vous? ^_^
Why am I writing in French you may be asking… Well, this week our Friday Follow Twitter Interview has a wonderful French flavour as this week our special guest is an accomplished and gifted French language educator from Texas, U.S.A…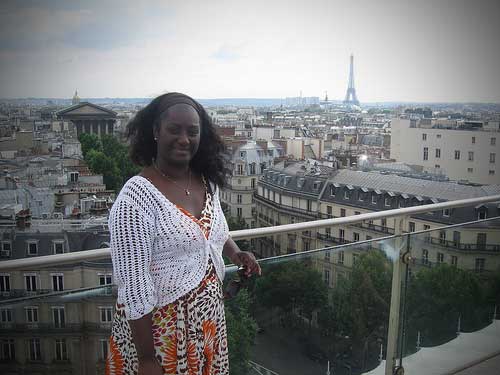 Please welcome Mme Andrea Henderson, an inspirational teacher of the French language who brings out the best in her students. I have been following Andrea's tweets for some time now and her use of technology to teach a second language has intrigued myself and my wife Shao-Ping, a teacher of Mandarin.
Without further adieu let's pass the proceedings to Andrea so that we may share in her wonderful story and be enriched with her inspirational thoughts and wise advice…
1. Please share a little about yourself with the readers.
As a child, I watched the Big Blue Marble and eagerly awaited each letter from my British and Swedish pen pals. I loved learning about different cultures and dreamed of one day visiting distant lands. My actual life has far surpassed those childhood dreams.
I have been teaching for 25 years and my mission is to transform students into francophone Francophiles who are self-motivated lifelong learners and world citizens. To reinforce my goal of creating world citizens, I use authentic materials from all over the French speaking world. To reinforce my goal of creating self-motivated lifelong learners, I use art and the arts to expose my students to new art forms and to open their minds to different standards of beauty. I have a degree in French as well as English, and my Language Arts background has taught me the importance of process and scaffolding learning so that students can experience success on their own.
I am extremely fortunate to have a wonderful family who has given me my roots and wings. My parents gave me my love of art and the arts and sent me to a school which offered foreign languages at the elementary level (a rarity in the United States). My husband, who is a middle school band director, and son are so supportive of me and are so accepting of my forays into international cuisine, my travels, and my piles of books that always seem to gather despite my best intentions…
2. Describe the role played by social media in education.
Social media has the ability to bring down the walls and bring the outside world closer to students. Students are no longer limited to watching people from distant lands on television, but can now travel to those distant lands via social media and interact with the inhabitants of those distant lands. Media that was previously presentational has become interpersonal allowing for a two way interactive dialogue. The Big Blue Marble has come full circle!
Students are able to publish their work to be viewed not only by the teacher and their classmates but for the entire world to see. Social media gives learning a real purpose ~ not an artificial one limited only to the classroom. I asked my students to create film reviews in French, and I had them post their reviews to Allociné, a cinema site. The students went from being bystanders to becoming real participants in the French speaking world. Last month, my French III students helped translate the French texts for Maxime Authier, a French photographer whose bilingual photo exhibition which will open on April 27th in New York City. Maxime, and I became acquainted through a mutual friend, Connie Fredericks-Malone, on Facebook.
Social media facilitates teaching students to collaborate, to manage conflicts, and to respect opinions other than their own. Social media also allows educators to collaborate. I was very fortunate to be able to be part José Picardo's collection of blog articles on the use of technology in Modern Languages. This type of collaboration have been impossible without social media.
3. Tell me about your relationship with social media. How do you feel about social media?
My professional and personal life has been greatly enhanced by social media. I start my day with Twitter and read the latest news feeds, travel information, pedagogical information from my colleagues, health and fitness tips, recipes, and words of wisdom. I use Facebook to connect with friends and family around the world and to make new connections via mutual friends and mutual interest.
Growing up, I used to dream of a library that stayed open twenty four hours a day and through social media I have been able to see that dream come to fruition. The downside of social media is that accessibility so much information can lead to information overload. I find that I need to have time "off the grid" as well to avoid information overload. Social media is important but over reliance on social media can lead to isolation. It is vital to maintain relationships outside of social media to keep a healthy balance.
4. What do you feel are you strengths?
My top five strengths as measured by Gallup's Strength finder are Input, Intellection, Empathy, Developer and Connectedness. I love learning new things and am always surrounded by books. I am constantly thinking of ways to improve myself, my teaching, and my environment.
As a former psychology major, I learned the importance of learning to listen to others. I try to find others' strengths and connect them to the opportunities they need to be successful. In my classroom, creating interdisciplinary connections is vital in helping students to understand that learning a second language creates bridges to open new worlds.
5. What advice do you like to share with people?
It is important to know your own true north. Creating a mission statement and knowing exactly what is important helps to filter through the plethora of information. Just as businessmen start the day by reading the Wall Street Journal and other publications, educators should start their day with Twitter to keep up with the latest information.
When getting started with social media, make small goals first and gradually work up to larger ones. Trying to do too many things at once is a sure way to become frustrated! Social media is a wonderful way to expand your world, but take it one small step at a time.
6. Are there any questions you would like to ask?
How does one effectively incorporate and encourage the use of social media in the classroom when many social media platforms are blocked from the classroom?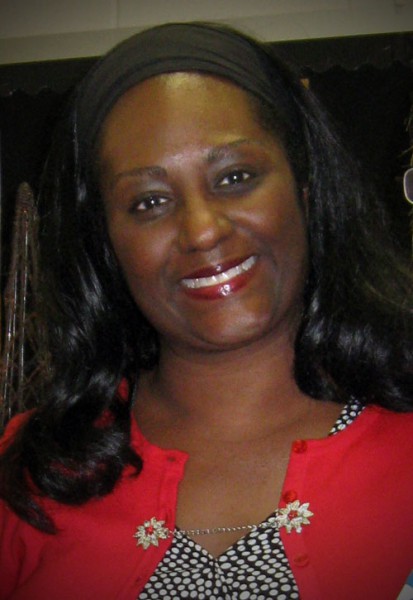 ---
Thank you for sharing Andrea and being our guest on the Friday Follow Twitter Interview. I agree that it is important to take one step at at time. Find a tool that fits your needs and that clicks for you. Combine with an area of passion in your curriculum and take small steps towards mastery and implementation. Love the fact that your students participate in the real world of the French language via cinema reviews and translation tasks. Brilliant!
Francophile – Professional blog http://mmehenderson.typepad.com/francophile/
Les Chevaliers du Château des Champions http://mmehenderson.typepad.com/
Twitter @mme_henderson http://twitter.com/#!/mme_henderson
---
PS. Andrea, if I made any errors with my French please let me know. *^_^*