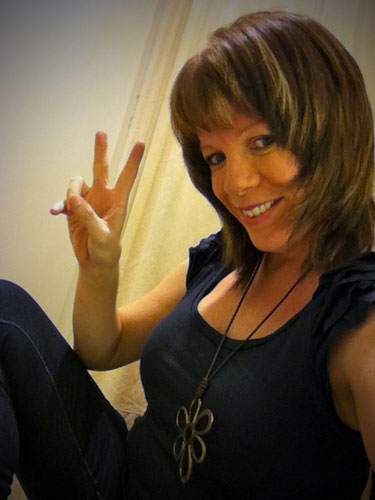 The weather has cooled here in NSW as winter approaches however Twitter continues to warm as like minded individuals share their ideas and resources via interconnected networks. Twitter is a great vehicle for educators to network and share experiences and skills.
Tonight the networks point to Jakarta in Indonesia. It is certainly not cool in Jakarta, being a mere 6 degrees south of the equator. Our special guest in Jakarta for the Friday Follow Twitter Interview is Jane Ross. I connected with Jane recently via a musical conversation with @mbrookes, @intrepidteacher, @tgalvez and @daveyneill. Let's begin… over to Jane in Java….
1. Please share a little about yourself with the readers.
I am the Tech Integrator at a 1:1 school in Jakarta. I cover Toddlers – Grade 5 at 2 campus' which are Sinarmas World Academy and Jakarta World Academy. I have been working in this position for 3 years and before that I was a general classroom teacher. I have been teaching in Jakarta for almost 15 years. Indonesian is my second language and I often present workshops in Indonesian. Currently I am fascinated by the use of technology in education with the very young 18mths – 3 years.
I am an Apple Distinguished Educator and I am on the ADE  Asia Board. I am also an artist and I believe implicitly in authentic learning experiences which can be recorded and shared via the web. I love the analog experience.
2. Describe the role played by social media in education.
The web connects us. Teaching is no longer confined to the 4 walls of the classroom. We can get feedback on our learning from across the globe. This connection enables us to become more accountable and empowers us to share. This makes all those hours spent working on learning even more worthwhile as not only are we learning but our PLN is learning along beside us.
3. Tell me about your relationship with social media. How do you feel about social media?
The web connects me. I used to feel isolated living in Jakarta but those days are over. I can keep up to the minute on breaking news and keep in contact with educators from all over the globe as often as I wish. I began using social media in my teaching back in 2007 when I started my Masters in Education Technology online from Australia. I began my first blog back then and blogged with my Grade 3 class at this space – http://www.janeinjava.blogspot.com. My current blog is http://www.1to1inpractice.blogspot.com.
4. What do you feel are you strengths?
As a Tech Integrator I have a lot of patience. I will go back again and again to work out how to do something. If I get stuck, then a tweet will usually result in some good ideas and suggestions from my PLN. I am an artist so I understand design and thinking creatively. This gives me an edge when working in digital.
5. What advice do you like to share with people?
So many of my colleagues suffer from digital confusion. What I mean by that is they try really hard to work on their laptops but often miss things and forget where files are. Stop worrying! If you are from the pre-digital era this is quite a common problem. We (pre-digital people) are not hard-wired to work in digital. If you need to see it on paper then use paper. You can teach yourself to work in digital but it takes time – so take the time to learn. Don't expect to conquer it all in a few months. It took me a few years to learn to read (so I could retain) what I read in digital.
6. Are there any questions you would like to ask?
Has anyone got a publishing group in their school? I have just started one. We will publish books in English, Indonesian and Mandarin. We are currently working on a proof reading cycle and title page template. Books will be digital and printed.
---
Thank you Jane! You are spot on with your thoughts regarding how the web connects us in so many ways. It can break down the walls for our classes and also for our profession. Think back 20 years and how educators largely worked in isolation, even in their own schools. Yet now teachers can connect globally, sharing ideas, directions and experiences. Cheers Jane!
Please tap into Jane's expertise and skills readers and add Jane to your PLN by subscribing to Jane's Twitter feed and blog.
Jane on Twitter: @janeinjava
Jane's blog: 1:1 in Practice