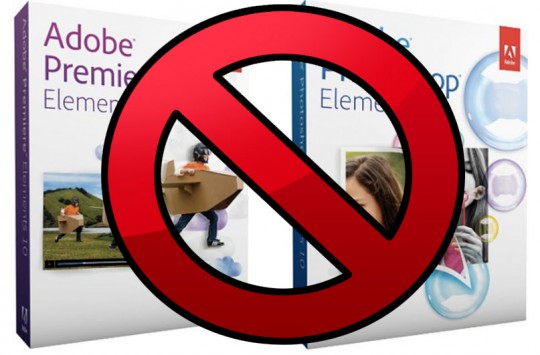 I am an Adobe Customer. I have purchased their products. I have an account with Adobe.
I was going to upgrade to Adobe Photoshop Elements 10 and Adobe Premiere Elements 10 today.
My Australian Adobe account requires me to pay $185.00AUD for the upgrade.
If I was to purchase the identical upgrade product via the USA it will cost $119.00USD
Given that the current AUD/USD exchange rate is 0.9777 the price disparity for the upgrade is ridiculous.
I have a mind to contact Fair Trading NSW at this link. Report a scam.
The identical download file costs $185.00AUD if I use an Australian Adobe account and $119.00USD ($121.71AUD) if I use an American Adobe account. That is a difference of $63.29AUD. That is a significant markup for a file download. No packaging and transportation costs involved.
A file download that costs $AUD63.29 additional due to where I live. That is an increase of 52%.
Justify it Adobe Australia.
Some would label this "piracy". Adobe Australia is "pirating" Adobe US products with a considerable markup.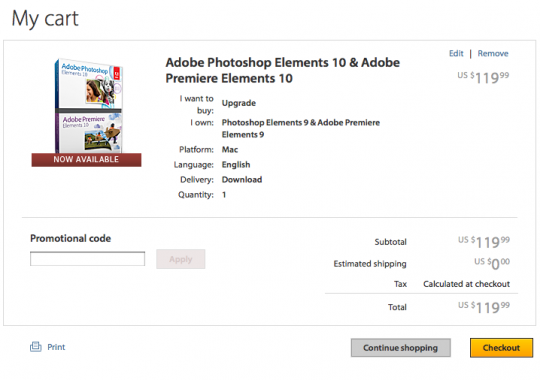 Adobe USA Price for Adobe Photoshop Elements 10 and Adobe Premiere Elements 10 Upgrade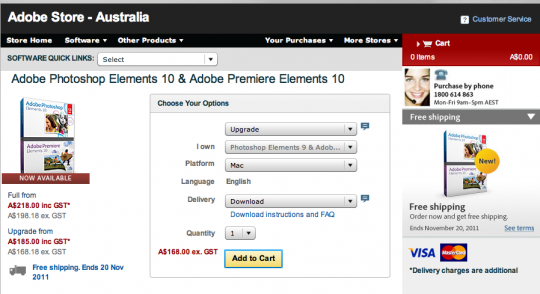 Adobe Australia Price for Adobe Photoshop Elements 10 and Adobe Premiere Elements 10 Upgrade