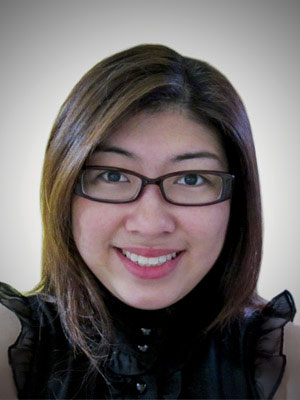 This week's Friday Follow Twitter Interview is coming to you from the delightful city of Singapore. I have been here for the last six days conducting a series of workshops in areaa such as Digital Storytelling, Social Media and the iPad. Today's workshop with the teachers of Nanyang Girl's Secondary School was excellent. A great time was had by all.
Tonight our special guest is Serena Cheong. Serena is working within the eLearning field within the Singapore health system. Her work with the physicians and staff of the hospital is quite interesting. Having worked in the eLearning field myself I am quite aware of the challenges involved in creating, designing and extablishing eLeaning solutions. Let's begin…
1. Please share a little about yourself with the readers.
I am Serena from Singapore and am happy to connect with all of you virtually. I am part of an eLearning team at a local hospital. A typical workday could involve anything from creating posters, shooting instructional videos, evaluating web 2.0 tools, to finding out how specific interventions has improved work performance. I also provide support to teaching staff when they use technology/social media in their teaching. I was trained in multimedia design, studied psychology and have recently gotten my postgraduate certification in Learning and Development.
2. Describe the role played by social media in education.
Social media when used in education:
levels the playing field for communication as you no longer have to go through the traditional 'gatekeepers' (e.g. newspapers and magazines) for information.
empowers one to interact with anyone, no matter the geographical position or rank
builds confidence as your thoughts are being validated by your peers and others.
3. Tell me about your relationship with social media. How do you feel about social media?
I feel that social media provides a less intimidating environment for introverts like me. It provides lots of opportunities to meet people with common interests and also learn from them.
4. What do you feel are your strengths?
I have a keen interest in technology; comfortable with using Android, Blackberry, Macs, iOS and Windows operating systems. People often seek my advice before buying mobile device and subsequently ask for help for configuration. I look for ways to incorporate learning as a lifestyle through mobile computing.
5. What advice do you like to share with people?
If you feel intimidated at first, take baby steps.
6. Are there any questions you would like to ask?
I have read that educators and students alike need to be exposed to what technology can do before they mentally buy into the idea. What mode will they prefer to get this exposure?
That is an interring question. I think give them the device or the tool and see if they can "break it". See if they can discover unintended uses and unplanned consequences. Allow them to become so familiar with the technology that it disappears.
Thank you Serena for participating in Friday Follow Twitter Interview and readers, please remember to add Serena to your Twitter stream and news feeds:
Serena on LinkedIn http://sg.linkedin.com/in/serenacheong
Google +: https://plus.google.com/103821289252775614693/
Twitter @serenacheong