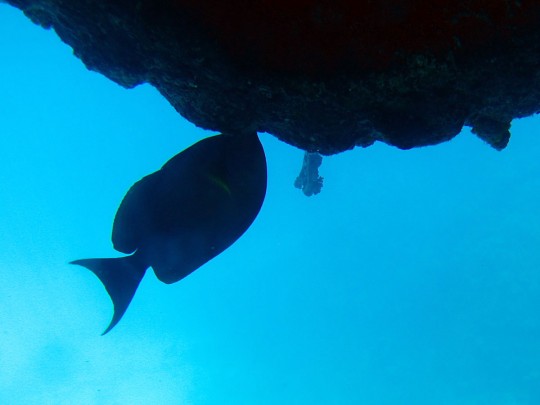 A couple of weeks ago Shao Ping and I attended a wedding in Cairns, Queensland. Cairns is approximately 2000 kilometres north of Sydney.
We stayed for four days and we took the opportunity to visit the Great Barrier Reef. We booked a trip on a catamaran that took us out to Agincourt Reef. There was a pontoon attached to the reef itself. We snorkelled, went down to a lower observation area and we also went for a ride on a semi-submersible.
Leaving the coast I observed mangrove forests which are quite prevalent in the region. It seems that Cairns International Airport itself was constructed on mangroves. As we commenced the boat journey out to the Agincourt Reef the weather was quite overcast however as the time passed the weather cleared and the brilliant blue of the ocean dominated the view.
We arrived at the pontoon. The Great Barrier Reef is a massive coral formation however I did feel a little uneasy that this structure had been built on the reef itself. On balance however the operators went to great pains to ensure that the area was kept clean.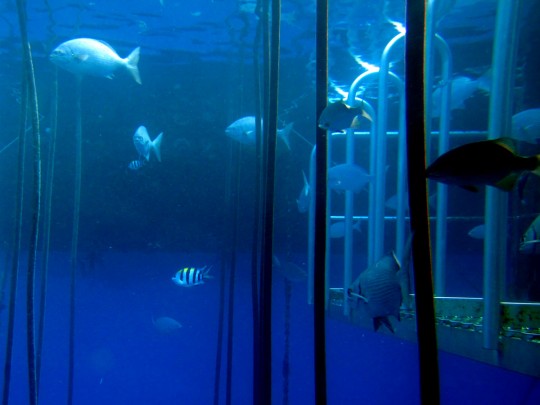 Shao Ping and I snorkelled on the reef. We wore a thin suit as a precautionary measure against the Box Jellyfish. I possess a photograph of myself adorned in the suit however in the interests of good taste I have not included it in the gallery below. Whilst snorkelling the coral lacked the vibrant colours observable with well lit underwater photography. That was a little disappointing. The fish life was very rich. We even spotted a couple of sea tortoises. That was a bonus. We always enjoy snorkelling. We took a ride on a semi-submersible which was quite interesting.
The return flight to Sydney took us over the reef and I used my small Nokia Coolpix to grab some photographs. They were all completely washed out however  adjusting the levels in Photoshop Elements brought out the colour.
While we were in Cairns we spotted a store named Singapore Charlies. Why it was named so eluded both of us. Anyway, I shall allow the gallery to express our experiences. I also made three video clips using iMovie and some cheesy background music from GarageBand. Video clip: #1 | #2 | #3  [The third video was still being processed by Vimeo when I published this post. It may not be available online as yet]