Earlier today I wrote an item about visions of the future from the past and my unwitting role in space exploration at a future date courtesy of a comic book and a rather creative imagination. Anyway, as part of my research for that post I uncovered a number of web sites with detailed histories of the heroes of the DC Comic Book universe.
As I was researching Tommy Tomorrow I discovered this seemingly prophetic opening page even though the officer is only using a whistle. "Tweet! Tweet!" I love the sign post. Enjoy. Published 1958.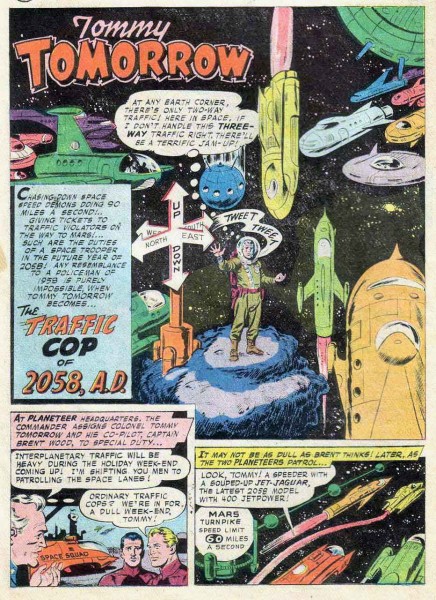 The government of NSW must be in charge of this congested traffic route.