Darcy Moore and I went for a walk around Mount Keira yesterday. Mount Keira dominates the escarpment west of the city of Wollongong. It is about 470 metres high and provides excellent views of the Illawarra. I picked up Darcy from Wollongong train station at 6.41AM and we drove up to Byarong Park on Mount Keira Road.
Darcy and I initially hiked up to Robertson's Lookout and then doubled back to walk the Mount Keira Ring track. Now, most of the walk is straightforward, however, there are sections with steep ascents/descents and steps designed for individuals with legs that are impossibly long. Parts of the walk were overgrown with noxious introduced species such as Lantana. The walk up to Robertson's Lookout was in the process of being renewed.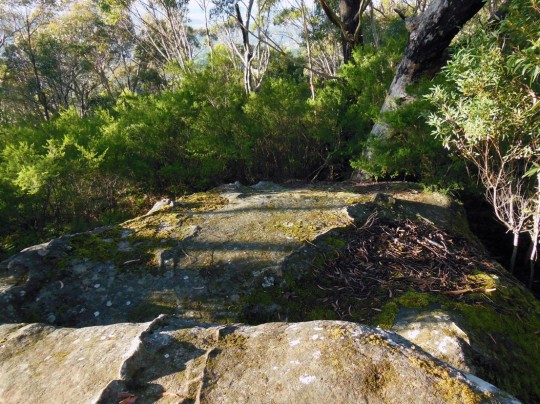 I had walked parts of the Mount Keira Ring track before yet this was the first time I had circumnavigated Mount Keira and also the first time I had hiked up to Robertson's Lookout. It was a little arduous at times yet good for the body, mind and soul.
Darcy and I talked about the truly ridiculous political situation in Australia, education, books and films. Occasionally students that are "no longer welcome*" at the school where I teach are enrolled at the school where Darcy is assistant principal. That is a source of interesting conversation. It is interesting to hear the views of those students. *Euphemism for expelled.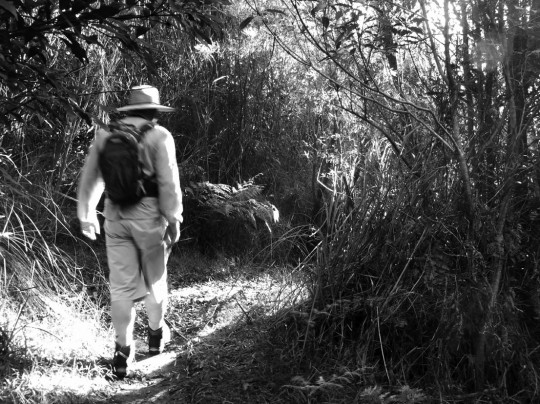 We also talked about our travels, particularly Darcy's recent trip to Japan and my forthcoming trip to Singapore. Check out Darcy's amazing shots of Kyoto, Nagano, Hiroshima and a bunch of Japanese macaques enjoying s steam bath.
Darcy experimented with his new FujiFilm X100S including a few nice portraits of myself. I focused upon the landscape and colours with a couple of shots of Darcy tossed in for good measure. I packed light and took my Nikon Coolpix S9200 along for the walk. It is a S9300 without the GPS functionality.
I always enjoy my walks with Darcy. He is a very well read gentleman with oodles of wisdom and a great deal of common-sense to boot.
Relevant links:
Illawarra Escarpment State Conservation Area
Every Trail ~ Mt Keira Ring Track
StepWhere ~ Mt Keira Ring Track