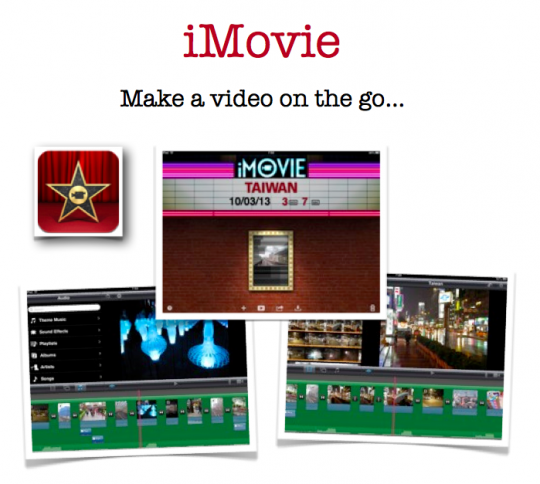 I have updated my guide for iMovie on the iPad. iMovie on the iPad is in many ways a significantly better application than its much larger cousin on the Apple Mac.
The iMovie app is easy to use and after a short time playing around with its features and options one can quite readily create a movie that can be exported to a number of different online services or transferred, for example, via the appropriate USB cable to your computer using iTunes.
All I ask is to please acknowledge use of the guide and please link to this page as well.
Download the guide. PDF 2.1mb.