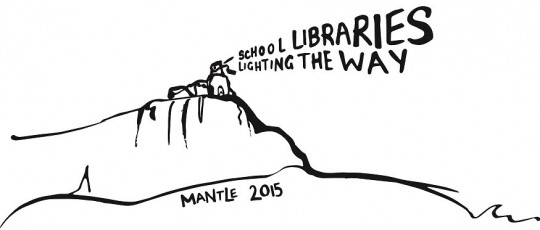 Today I am giving a workshop at the annual MANTLE conference here in Newcastle. This is the second year I have presented at the conference and the third time I have worked with teachers and librarians in the Hunter region of NSW during the last couple of years.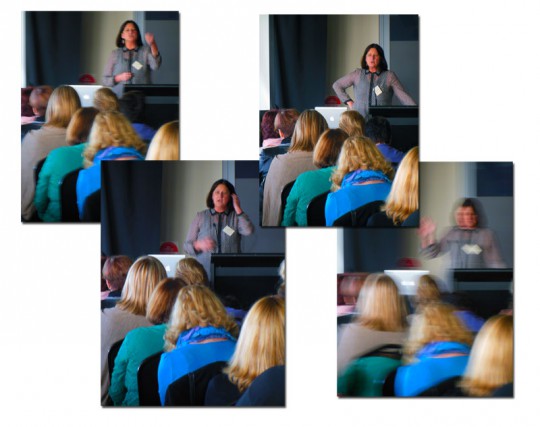 Erica McWilliam in full flight at the Mantle Conference 2015
Erica McWilliam is the Keynote Speaker and she is truly an astonishing speaker and author. I thoroughly recommend that you purchase her book The Creative Workforce: How to Launch Young People into High-Flying Futures.
The workshop focuses upon publishing by students with an emphasis on writing. There will also be references to formative assessment, storytelling and curriculum integration. A review of appropriate publishing tops will be shared with the participants.
Today's Presentation
Presentation document (pptx 16.6mbyte)
Lesson or topic ideas
Please note that many, if not all, of the suggestions below could be consist of students working in pairs or small teams. Collaboration is always a positive adjunct to any learning endeavour.
Creative Writing ~ I Was There When…
Historical diary ~ The Dead Dude Diaries
Journaling on the ideas that they learned that week
Science lab reports
Field reports on the science or humanities research project
Process diary for a creative arts project
Journal describing evolution and development of a Design and Technology Project
Written elaboration describing the thought processes involved in solving a Mathematics problem
A report on the discovery and history of as scientific principle
Links
Curriculum Suggestions and Support
BOSTES: Engaging students through literacy and numeracy: Learning through reading and writing
Blogging and Students
Students and writing
Publishing Tools
Edublogs ~ the best publishing platform for educators and students ~ built on the WordPress platform ~ preparing all students for the world of online publishing.
WordPress ~ WordPress.com now features advertisements ~ a most disappointing development. As a result your school or institution might like to download the WordPress code from WordPress.org and host on your own server. Your tech support team will need to help you.
Weebly ~ fast, easy and includes an excellent feature set.
Guides and How-To Documents