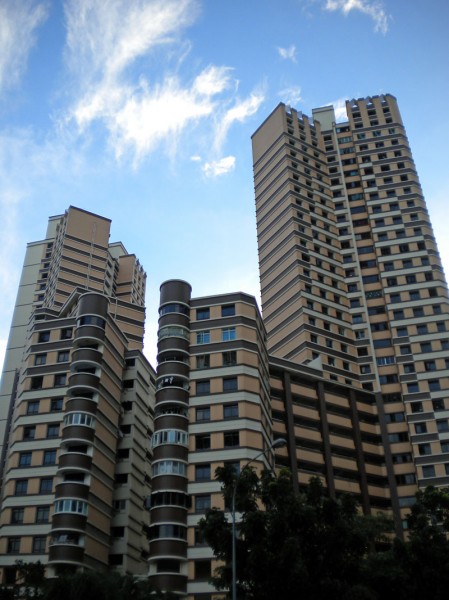 A couple of weeks back I was walking to Red Hill MRT station in Singapore and I was admiring the sky. The blue was deep and the cirrus clouds overhead gave things perspective. I stopped outside Red Hill MRT, grabbed my camera and took four  photographs. Two of them are included in this post. I like photographing the sky.
I reprocessed them both once more using a nice desktop app on the Apple called Flare. I used two Flare presets. One was "Mr Blue Sky" and the other "Resplendent". See the yellow spot below for the location*.
*See the train entering the station?