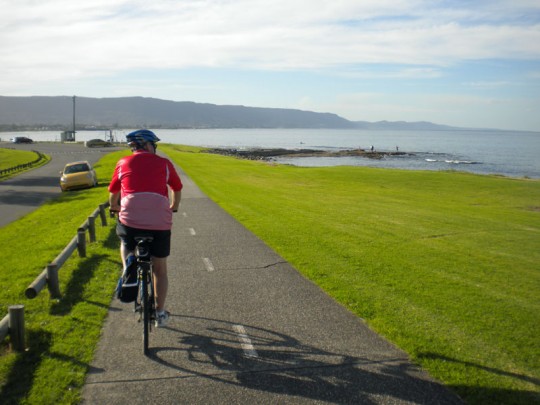 Went for a ride with my friend Evan along the cycle track that follows the coast from North Wollongong through to Sandon Point and beyond. It was a perfect afternoon and the cycle track was not too crowded. Managed to take a few photographs with my tiny yet practical Nikon Coolpix S220.
We passed such landmarks as McCauley's Beach, Sandon Point, Bulli Beach, Woonona Beach, Bellambi Beach, Bellambi Point, Bellambi Lagoon and Corrimal Beach. We rode back to our starting point and then had a coffee at a small cafe alongside Woonona Beach.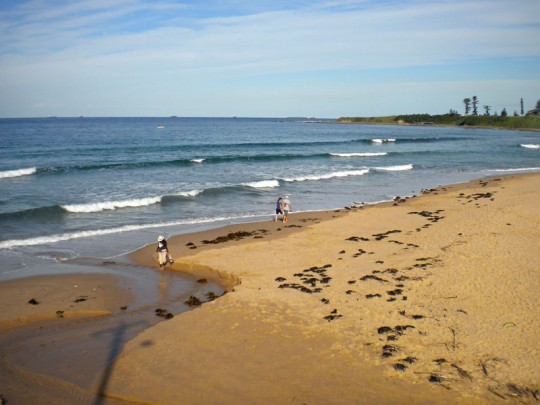 It is a pleasant, easy ride with only a few inclines. I removed the front wheel of my bike and managed to pack it into the back of my car. I deployed RunKeeper however no data was recorded, just the time. I had switched Auto Pause on and I wonder if that was the cause or the fact that I had not switched on the 3G network capability on the mobile phone. May go for another ride along the cycle track today if the winds drop. It has been blowing a gale since last night.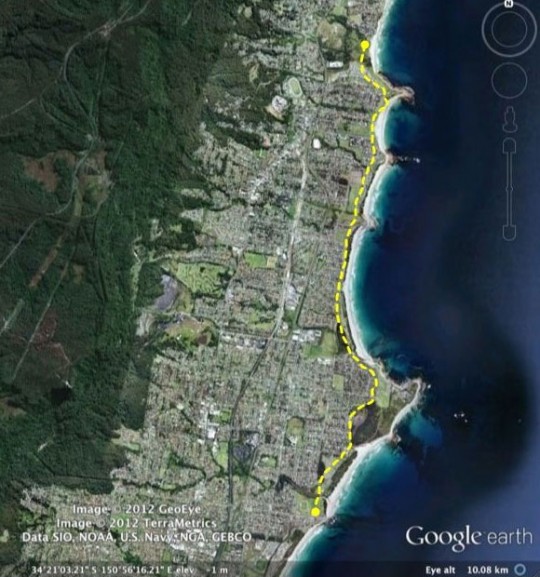 Called ourselves the Zendags in honour of my friends the Zendogs in Singapore and the fact that we are a couple of old Australian dags.