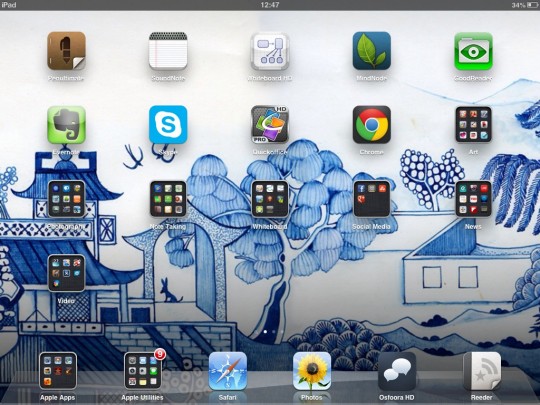 I regularly conduct iPad workshops in Singapore for the Centre for Excellence in Teaching at Nanyang Technological University and also at the Institute of Adult Learning.
As part of that process I wished to share the apps that I presently have installed on my iPad. Some are quality and others are not. I asked myself what would be an efficient method to achieve this aim?
These are the steps that I took.
Took a screen shot of each app screen.
Transferred the images wirelessly to my Mac via GoodReader and DropBox.
Batch renamed the 15 images using Quick File Renamer Lite.
Rotated each image in Preview by simply changing to landscape mode and printed to PDF at the same time.
Uploaded the images to my WordPress site.
Published them in this post as a gallery.